Kristen R. Gross
Founding Member & Owner
Kristen R. Gross
Founding Member & Owner
As a counselor and attorney, Ms. Gross listens to her clients' needs and provides creative solutions to achieve their objectives.
Kristen R. Gross is the founding member and owner of the Law Offices of Kristen R. Gross, P.C. Her practice focuses on the areas of estate planning, probate, including guardianships and conservatorships as well as trust administration and litigation.
Ms. Gross graduated from Washington University in St. Louis, Missouri in 1991 with a Bachelor of Arts degree in both Political Science and French. She received her law degree from Michigan State University College of Law in 1995.
Ms. Gross presents frequently at estate planning seminars, including presentations for non-profits, the Institute of Continued Legal Education, and large corporations. She enjoys educating both "experts" such as financial advisors, CPAs and insurance agents and "non-experts" on estate planning, dispelling myths and clearing up misconceptions about what happens when one becomes incapacitated or passes away. A member of both the Probate and Estate Planning section and the Elder Law section of the State Bar of Michigan, Ms. Gross is a recipient of the Probate and Estate Planning Certificate co-sponsored by the State Bar of Michigan and the Institute for Continuing Legal Education.
Her advocacy work on behalf of her clients parlays well into much of her community leadership. Ms. Gross is the Chair of the Board of Directors of Gesher Human Services (formerly known as JVS-Kadima), a non-profit agency assisting individuals in realizing their life's potential through career development and employment services, programs for individuals with disabilities, programs and housing for individuals with severe mental health challenges, senior adult services, financial literacy and homebuyer education, and youth programs. She is the Vice President of the Board of Governors for the Jewish Federation of Metropolitan Detroit and Vice President of the Board of Trustees for Temple Beth El. Ms. Gross is a graduate of the prestigious Wexner Heritage Program, a two-year leadership development program for philanthropic leaders in the community.
Through her passion for estate planning, probate and trust administration and litigation, Ms. Gross assists clients in planning their affairs and counsels families after loss so that their objectives are achieved with as little stress as possible. Detail oriented, she brings compassion and patience to these processes and cares deeply about her clients and what they are enduring. It is her wish that clients leave the estate planning process with a greater sense of control over their affairs and peace of mind that their loved ones will be protected in the event of a tragedy. Clients should not hesitate to seek her guidance after the loss of a family member. Ms. Gross will assess the issues and provide a practical approach to the administration process, ensuring that beneficiaries are protected and that trustees and personal representatives are following the rules. As a wife and mother of three children, she understands the importance of taking care of one's family and has created a firm in which her clients are able to accomplish these goals.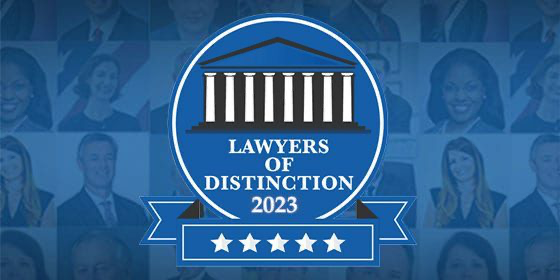 Thank you so much for your patient professionalism...
in helping walk us through the process of developing our trust. You are a very pleasant person to work with and I'm delighted to recommend you after our experience with your firm. We are anxious to recommend you and look forward to doing business with you again as we amend our agreement and consider future business ventures.
S.B. and E.B
Thank you for helping us...
figure out life logistics in the least painful way possible. We dreaded dealing with our estate plan, which you made an enjoyable experience. We especially appreciated the touch of humanity you brought into meetings, phone calls and emails.
G and B
You made a seemingly daunting task pleasurable
I just wanted to take a moment and thank you.  Thank you for doing a great job preparing my will and Trust.  You made a seemingly daunting task pleasurable.  I had been meaning to get this goal accomplished for a long time and I am glad that I selected you to finally complete it.  I appreciate your knowledge, wisdom and expertise.
RG, Royal Oak, Michigan